Mer detaljer om Mass Effect co-op avslöjade
Och vi har testat spelet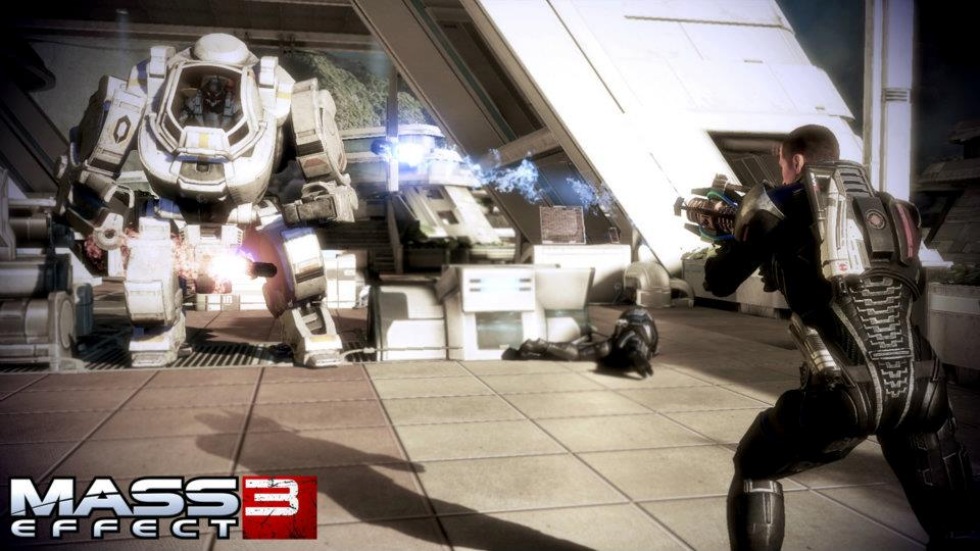 Mass Effects 3-producenten Jesse Houston har berättat en hel del nytt om co-op i Mass Effect. Bland annat kommer inte alla spelbara karaktärer att finnas med från början utan flera av dem kommer att släppas allt eftersom via DLC. Vi får också reda på att co-op inte kommer att ha stöd för Kinect och att att det kommer att finnas fler spelbara raser än Krogan, Asasri och Drell.
- Does not support Kinect.
- Will offer some way to deal with griefers. "Just know that we are putting systems in place that will let you deal with people that you don't want to be playing with."
- Has playable races besides Krogan, Asari and Drell that "you may not expect" - "they wouldn't normally be looked upon as characters who are for the fight".
- Will get playable character DLC. "We'll be releasing more and more characters through DLC later."
- Has characters that aren't involved in the single-player Mass Effect 3 campaign at all.
- Has leaderboards.
- Has its own Achievements, Trophies.
- Has matchmaking based on skill level - no word on how the latter is computed.
- Is on the main game disc. "Somewhat sizeable, but not so much that it affects the SP experience."
- Can't be played locally - yet. "It is definitely on the table as something we might add."
- Won't support user-run servers or offline severs "any time soon".
- Will be tracked by the BioWare Social Network website. "There will definitely be a lot of BSN integration. What the final list of things is, we don't really know yet."
- Won't have friendly fire - to begin with. "Maybe later as some sort of modifier to the game, but not at release."
- Has "slightly different" - and "in many ways more" - weapon and armour customisation. "They are structured differently so stats don't play the same way."
- Has a story: "At a high level, Shepard is marshalling the troops on behalf of the Earth Alliance so you are technically fighting for the Earth Alliance. From a story perspective, a lot of these groups have come together as a loose fighting force to stop the reapers therefore they don't fly the same type of banners that would have existed in pre- reaper invasion days."
- Will one day be taken offline - i.e. there is a 'sunset plan'. "Yes, absolutely. We won't be taking the servers down until we realize that there aren't enough players playing to warrant keeping them up and when we do take them down, we will make sure there are options so the players who are playing don't feel abandoned. If anything is a good example, you can see today that Neverwinter Nights is still supported and we've kept a lot of our servers live on it. So I wouldn't be too worried about us taking down the servers any time soon."
Spel, Multiplattform,
Mass Effect 3, co-op, Bioware
Under Gamex fick jag också möjligheten att testa singelplayer-demot i dryga fem minuter och co-op i 20 minuter. Och även om det är svårt att säga något om spelet i stort efter så lite speltid så är ändå de spontana intrycken att Mass Effect-känslan absolut finns närvarande i co-op, något jag personligt varit lite orolig över. Men när jag och mina tre medspelare tog oss an våg efter våg av fiender så var det inget snack om att det var Mass Effect jag spelade. Känslan, utseendet, stämningen, förmågorna. Allt finns på plats och jag ser fram emot att få utforska spellägets alla möjligheter då jag inte fick någon möjlighet att göra några egna inställningar och val i testomgången.
Det känns också som om Bioware har fokuserat mycket på att finslipa stridssystemet ännu mer där fienderna nu känns mer interagerande och smarta än tidigare och där det handlar mycket mer om att ständigt röra sig än att sitta och trycka bakom en stor låda. Just stridssystemet har ändå varit spelets svaghet där det i ettan kunde vara rent av tråkigt upprepande och där det i tvåan blivit mycket bättre men inte fulländat. Kanske är det lite "tredje gången gillt" nu.
I vilket fall var mina upplevelser av spelet enormt positiva, både i kampanjen och i co-op och jag tror inte att det råder någon tvekan om att det kommer att bli en ruskigt bra spelupplevelse för alla Mass Effect-fans.
37.8°
0

Emmy Zettergren
tors. 10 nov 2011, 22:37