I november förra året skrev vi om XING Mobility och deras supersnabba eldrivna lilla roadster Miss R. Då fick vi endast renderingar på bygget och man kunde lätt vifta bort detta som ännu ett luftslott. Men nu får vi bevis på att företaget fortfarande lever och att man faktiskt har byggt en bil som ser ut att fungera som det är tänkt.
Miss R beskrivs som "world's first electric supercar with on-road and off-road capabilities" och ska alltså kunna sprätta lite grus när den inte sätter snabba hastigheter på fin asfalt. Bilen är fortfarande under utveckling och man utvärderar just nu hur batteritekniken och konceptet som helhet lirar tillsammans. Karossen är än så länge endast på prototypstadiet och ska förfinas i ett senare skede. Under skalet ska det finnas fyra stycken elmotorer som får sin kraft från ett batteripack bestående av 98 stycken moduler med totalt 4116 stycken celler. Effekten ska vara tillräcklig för att kunna klara sprinten 0-100 km/h på bara 1,8 sekunder och 0-200 km/h på endast 5,1 sekunder.
Konceptbilen fungerar som en testbänk för teknik som senare även kan hamna i andra bilar. Man säger sig redan ha ett samarbete med olika biltillverkare och ytterligare ett koncept man visar upp vid sidan av Miss R är Mr T som är en eldriven transportlastbil med 6300 stycken lithiumjon-celler.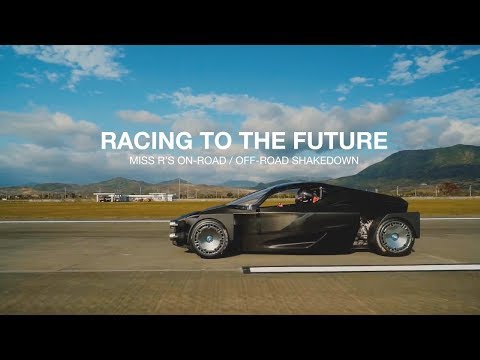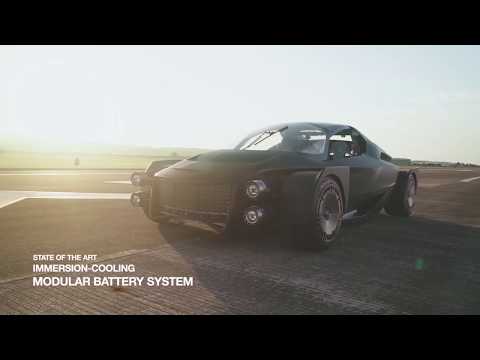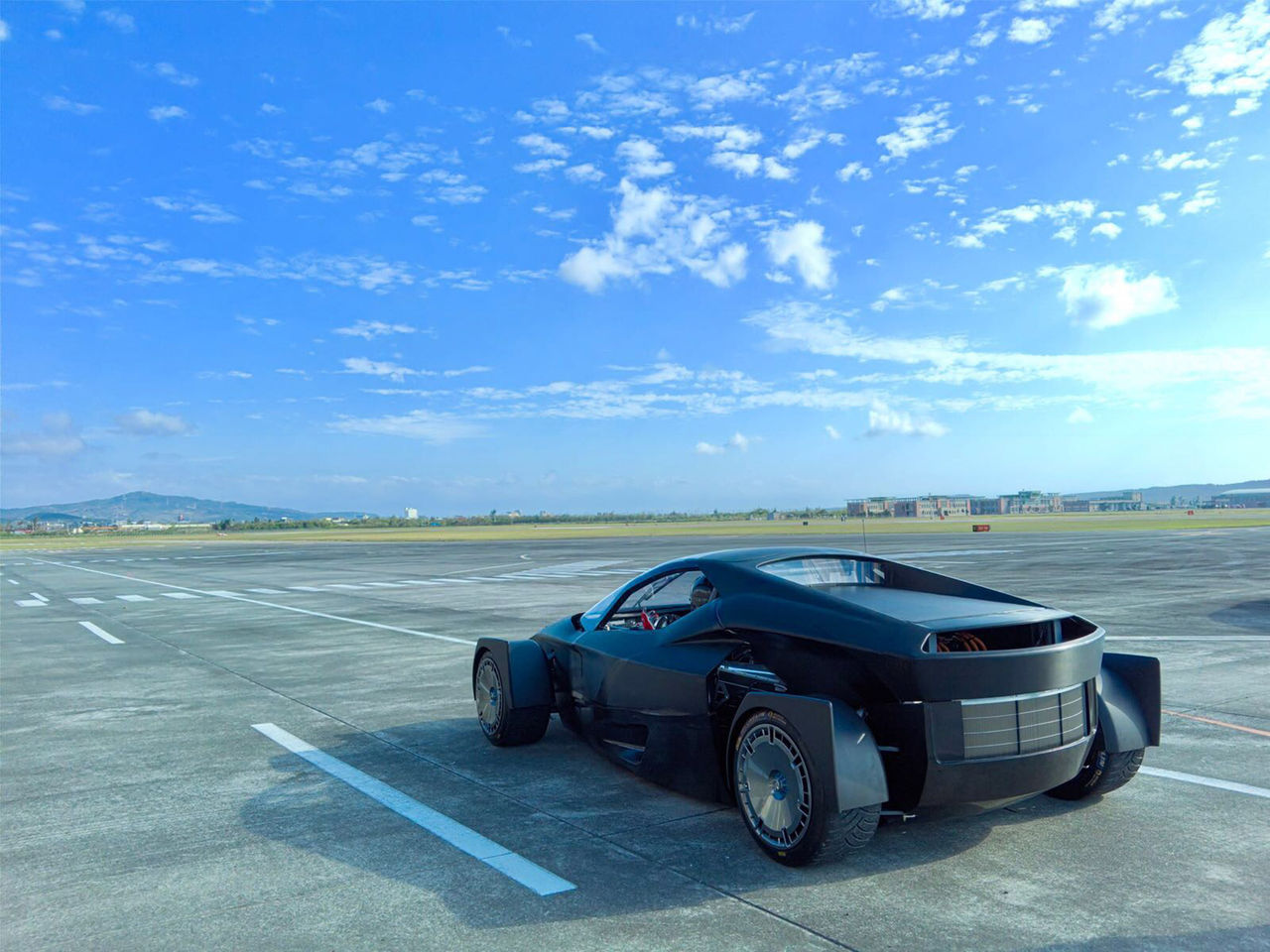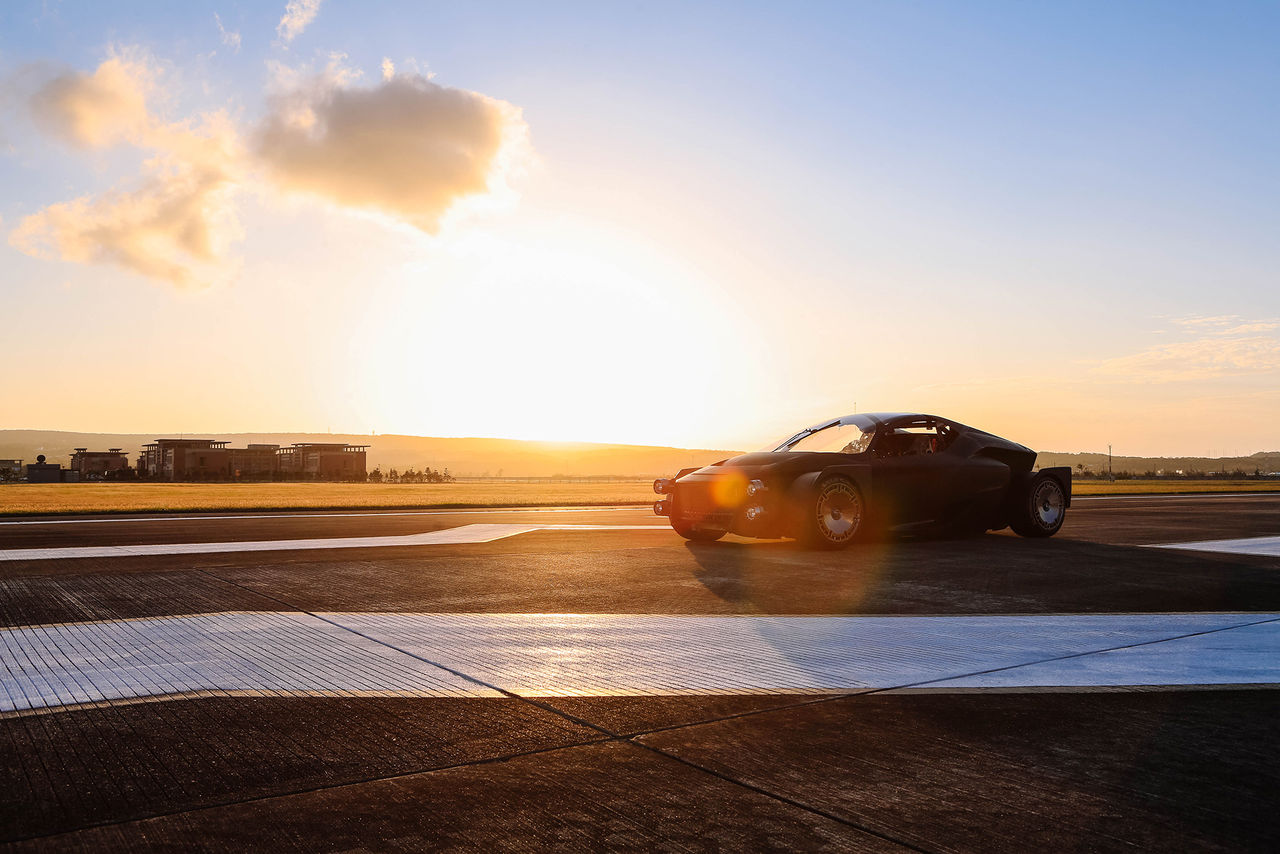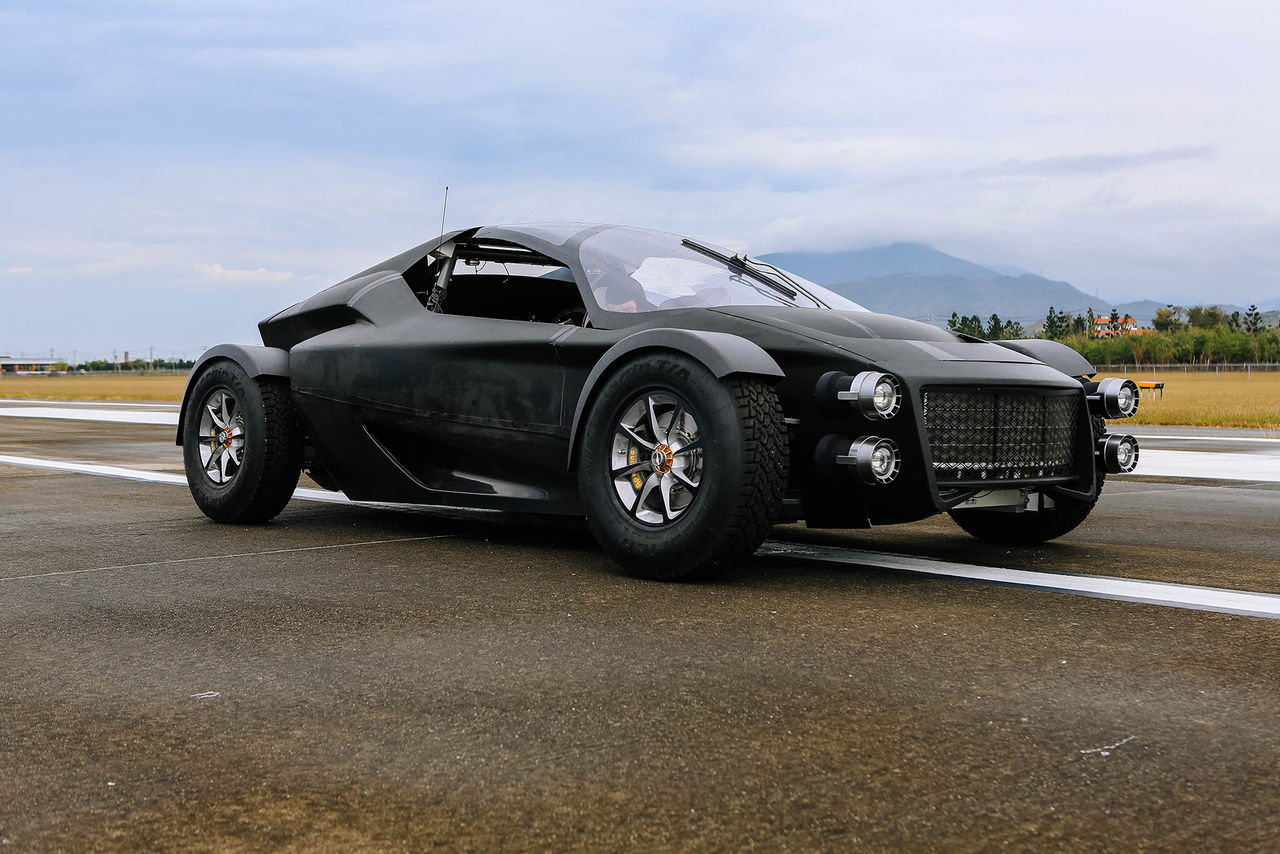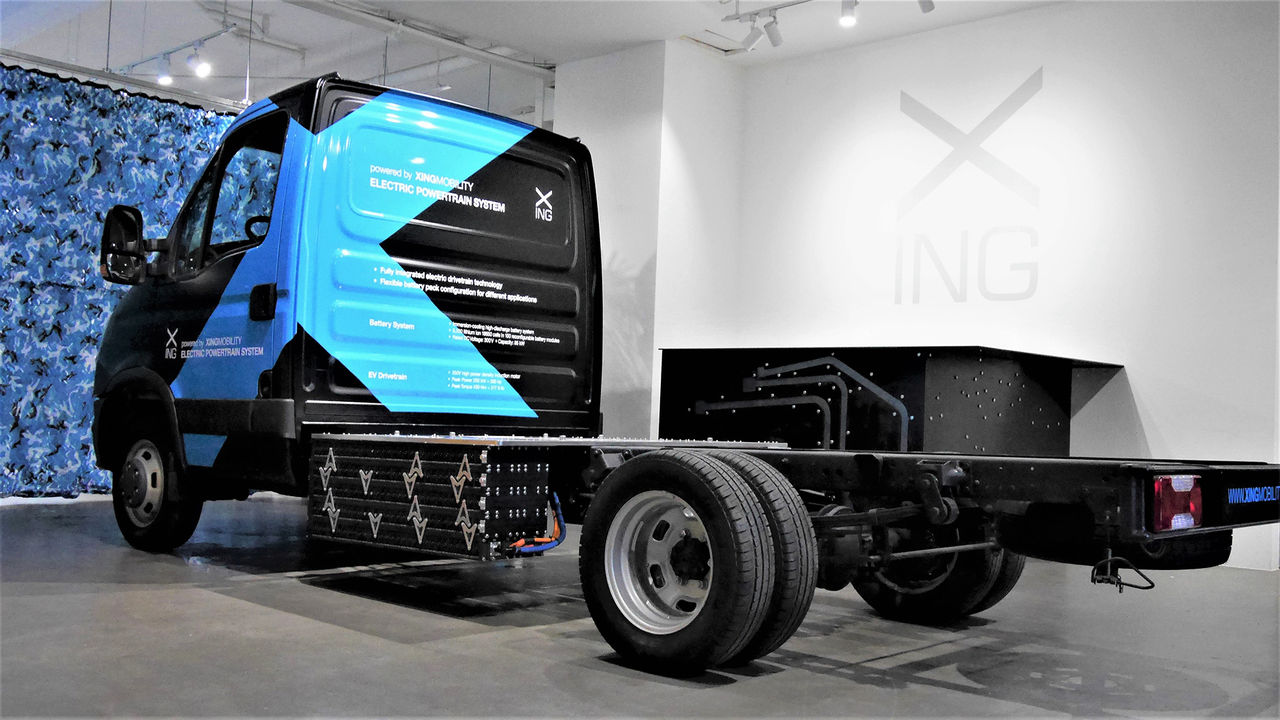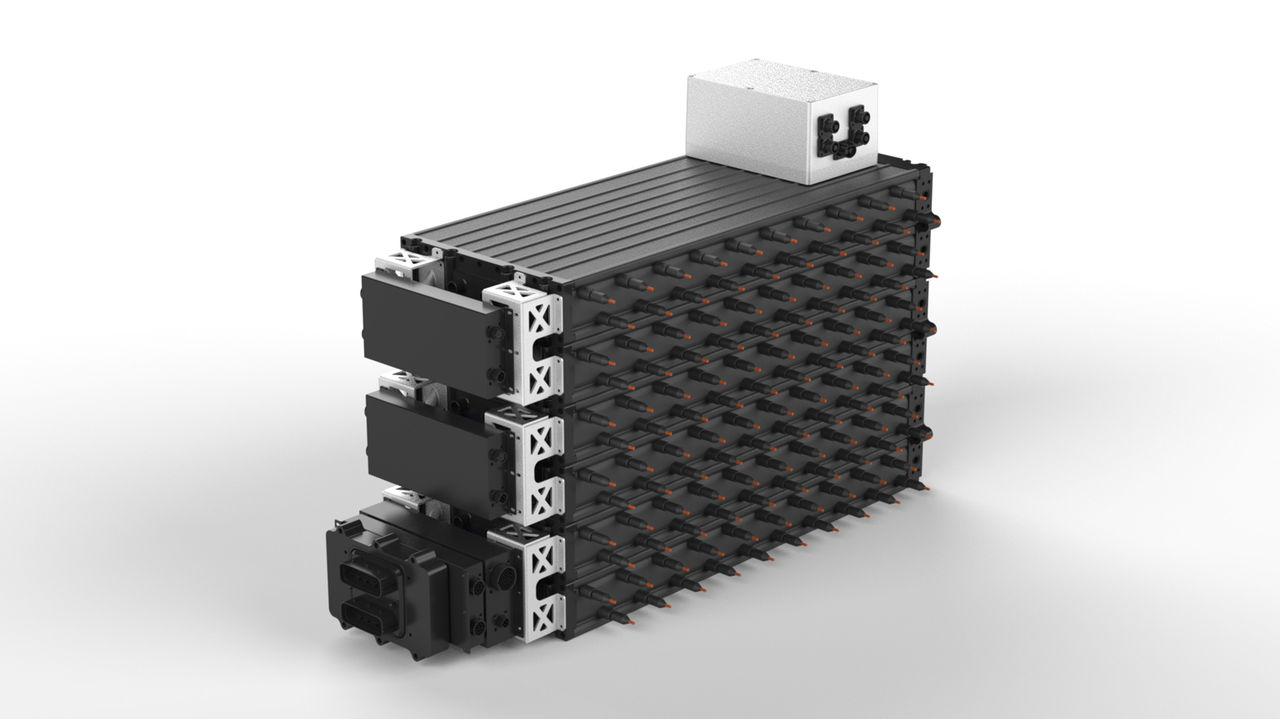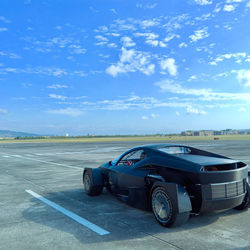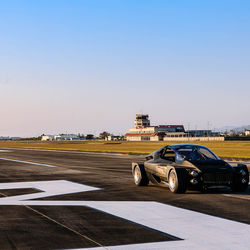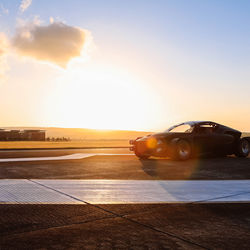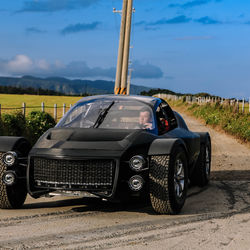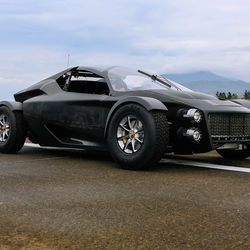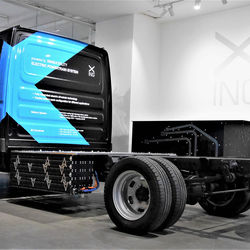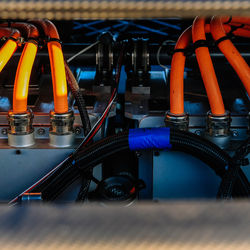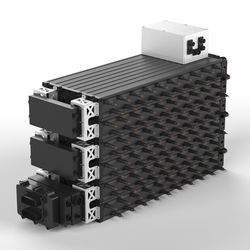 XING Mobility release footage of rally-inspired electric supercar from on-road/off-road shakedown, before showcasing full EV drivetrain system in commercial truck application

· XING Mobility complete system shakedown runs of MISS R, their 1-Megawatt rally-inspired supercar on and off-road, complete with interim prototype body

· The release of world-exclusive test footage coincides with this year's AutoTronics Taipei show, where Miss R's modular, immersive-cooling battery system will be revealed to visitors alongside the supercar prototype

· For the first time, Miss R will be showcased next to a brand new 3.5 ton commercial transit vehicle, featuring XING Mobility's complete electric drivetrain solutions with technologies derived from the supercar.

Electric powertrain startup XING Mobility have released initial testing footage of Miss R, their 1,341hp rally-inspired supercar. The world's first electric supercar with on-road and off-road capabilities, the vehicle was tested on a wide variety of terrains, including thrashing down a rough gravel path, showcasing its capability on all terrains as well as its four-wheel torque vectoring agility.

According to XING Mobility's Co-founder and CTO Azizi Tucker, incrementally testing the car at increasing speeds is crucial to the development of the vehicle and the last round of road trials has been the best validation of the battery technology and vehicle concept so far. Notably, the latest drivability assessments tested the vehicle in an off-road setting, enabling the company to gain feedback on the supercar's durability, handling, suspension and power-distribution in off-road mode, as well as activating its changeable, tire/fender set for the first time.

Following the tests, conducted in a discrete undisclosed location in March 2018, the company are displaying the vehicle at AutoTronics Taipei this week where Miss R will be previewed alongside its immersive-cooled battery pack, enabling industry professionals to get a closer look at the vehicle's incredible source of power. Once activated at its full potential, the supercar's four 350V motors and 1 Megawatt battery pack is projected to reach staggering performance levels of 0-100km/h in 1.8 seconds and 0-200km/h in 5.1 seconds.

XING Mobility's ability to achieve ultra-high performance, extended battery life and a greater level of safety and reliability stems from their immersive-cooling, high discharge battery system, which works by submerging cells directly in 3M™ Novec™ 7200 Engineered Fluid. The pack is currently one of the highest power density EV battery packs on the market, offering up to 50% weight saving in comparison to industry standards. With its modular building-block design, it is the first battery pack specifically designed for low-mid volume applications.

In displaying the vehicle elevated above its 4116-cell, 98-module battery pack, the company also plan to showcase its extremely fast battery swap technology that sees the entire battery enclosure exchanged within 5 minutes. As well as tackling the challenge of range and charging restraints, the vehicle is designed for exceptional driving experiences previously unthinkable in gasoline vehicles. Fully race-enabled, its battery-swap technology and dual-personality setup is primed for track sprints, hill climbs, and endurance races alike.

However, in the world-exclusive video, CEO and co-founder Royce YC Hong explains that "Miss R is not just a toy to have fun in, but it is also a R&D platform from which XING Mobility are able to innovate advanced electric vehicle technologies". By building fun to drive, sporting-purpose, extreme performance vehicles, XING mobility also develop technologies for commercial and industrial applications that drive the world's economy and society. The company are already working with commercial and industrial vehicle makers from around the world to apply technology from Miss R in city buses, ride-sharing scooters, construction equipment and special-purpose boats.

It is for this reason that for the first time, Miss R will be displayed alongside her commercial-purpose brother, a 3.5 ton electric transit vehicle referred to internally by the team as "Mr T". The converted light-duty truck was designed as a showcase of XING Mobility's fully integrated electric drivetrain technology. Consisting of 6,300 lithium-ion 18650 cells in 150 reconfigurable and immersive-cooled battery modules and equipped with a 350V high power density induction motor, the vehicle represents XING's mission of empowering any and every vehicle maker of any size to go electric.

According to Tucker, "The commercial vehicle market is primed for a conversion to electric drivetrains due to functional needs, increasing emissions requirements and public noise reduction. However, this market is currently extremely underserved with many electric vehicle technology manufacturers focusing only on passenger vehicles". Although the development and recent road tests conducted with Miss R has enabled XING to showcase their ability to achieve the same performance with far less battery weight than that of other electric supercars currently being produced, the truck conversion project demonstrates the weight-saving benefits in a commercial and industrial context, where vehicle users and fleet managers are sensitive to payload.

The first modularized system of its kind, the company consider their stackable battery packs to be the opportune solution for manufacturers in the low to medium volume vehicle-maker industry. The latest example of XING Mobility's electric technology in a commercial application offers extreme flexibility for reconfiguration. Battery power can be exchanged for extra cargo requirements depending on the performance needs and functionality requirements of the user, ensuring a faster return on investment, and ensuring operating expenses and lifetime cost of the vehicles are far lower than in their gasoline counterparts. Additionally, the fact that XING Mobility's LEGO-like design caters to a wide variety of shapes, sizes and power requirements and uniquely enables the company to deliver one-off custom pack design.

Using the supercar as proof of concept, XING Mobility hope that presenting their full range of modular, easily-integrated electric drivetrain products will encourage more vehicle makers to take advantage of recent groundbreaking developments in EV technology. By offering innovative designs and delivering extraordinary performance gains to the industry, XING Mobility are positioning themselves as a leading provider of powertrain systems to the world's commercial and industrial vehicle manufacturers.

About XING Mobility

XING Mobility empower any and every vehicle maker to go electric. Founded in Taipei in 2015, XING Mobility innovates advanced energy storage and electric drive technology using the development of extreme-performance racecars and supercars as their R&D platform. XING Mobility's mission is to provide tightly integrated electric powertrains to the world's commercial, industrial and recreational vehicle makers. For more information visit www.xingmobility.com or follow @xingmobility on Twitter/ Facebook and @xingmob on Instagram.

About AutoTronics Taipei

The International Exhibition for Automotive Electronics is held annually in Taipei enabling visitors across the globe to show their latest products and innovations from all areas of automotive electronics. The show presents an excellent opportunity to gain an overview of locally and globally produced automotive products and to make contacts with suppliers.