Första riktiga titten på Polestar 3
En SUV som ska lanseras nästa år
Polestar delar nu med sig av ytterligare en teaserbild på kommande Polestar 3. Det här blir tillverkarens första SUV och tanken är att den ska lanseras nästa år. Bilen kommer att bli den första Polestar som tillverkas i USA - närmare bestämt i Charleston, South Carolina på Volvos fabrik som de har där.
Efter att Polestar 3 är lanserad planerar tillverkaren att släppa en ny modell varje år tre år framöver. I slutet av 2023 siktar man på att finnas på 30 stycken globala marknader. 2021 kommer antalet bilar sålda att hamna på runt 29.000 stycken. 2025 hoppas man att den siffran istället är 290.000.
Bil, Polestar,
Polestar 3, smygtitt, maskerad, SUV, elbil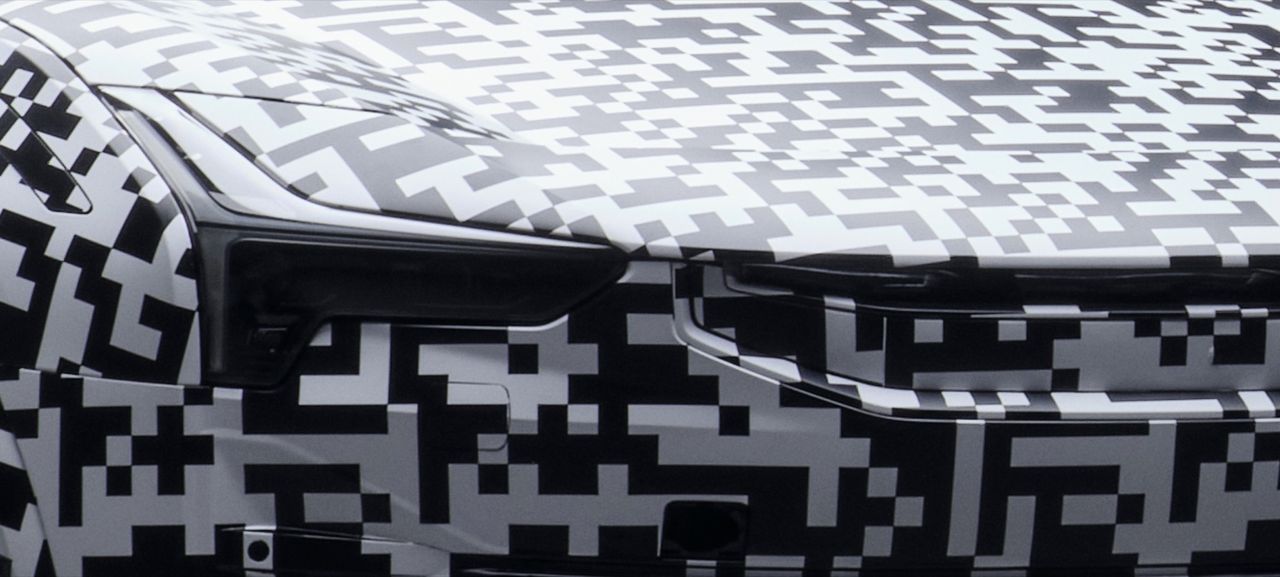 Visa Pressmeddelande
Launching in 2022, Polestar 3 will redefine SUVs for the electric age and will be made in US

Polestar is on track for approx. 29,000 global sales in 2021
Polestar Precept debuts on US soil in New York City; embarks on national tour
GOTHENBURG, Sweden – December 2, 2021. Polestar, the pure play, premium electric car company, has released a second teaser image of the forthcoming Polestar 3 electric performance SUV, which is set to launch in 2022. Polestar 3 is the company's first SUV and will be its first vehicle to be built in the US, with production set to take place in Charleston, South Carolina.

This news follows the September announcement of Polestar's intention to list on Nasdaq in connection with its proposed business combination with Gores Guggenheim, Inc. (Nasdaq: GGPI, GGPIW, and GGPIU), which is expected to close in the first half of 2022.

"We will build in America for Americans," says Thomas Ingenlath, Polestar CEO. "Polestar 3 is planned to be launched in 2022 as a premium electric performance SUV that will define the look of SUVs in the electric age. It will also be the first Polestar vehicle to be built in America."

Thomas Ingenlath hosted investors and press at a series of events in New York to discuss the company's vision, brand and growth plans. The audience learned that Polestar 3 is intended to be one of the most climate-responsible cars ever made and will in time offer autonomous highway piloting powered by the best-in-class LiDAR sensor from Luminar and centralized NVIDIA computing power.

The premium SUV market is the fastest growing segment in the US automotive industry and is expected to be one of the most rapid to adopt fully electric vehicles.

Polestar Precept, the company's manifesto concept car that previews the future of its design, technology and sustainability, also made its US debut in New York City. Precept now embarks on a national tour, visiting Polestar retail locations throughout the US into the new year.

Thomas Ingenlath told audiences he believes there is a fundamental difference between Polestar and many other electric car companies. "We are not a virtual company waiting to build factories and sell cars; we are an actual company already building and selling cars around the world. Our two award-winning cars are on the road in 14 markets globally and we expect our global sales volume to reach around 29,000 vehicles this year."

Thomas Ingenlath also underlined the company's established manufacturing and sales capability, expressing that Polestar is planning to launch a new car every year for the next three years, starting with Polestar 3, and plans to increase its presence to at least 30 global markets by the end of 2023.

Expanding presence in these new markets, the arrival of three new cars, and further advances in its existing markets, mean that Polestar plans to grow ten-fold from global sales of around 29,000 in 2021 to 290,000 by 2025. "From here on in, Polestar is all about growth," concludes Thomas Ingenlath.

Polestar 3 will be built at the Volvo Cars plant in Charleston, South Carolina. Volvo Cars is a large shareholder in Polestar, allowing Polestar to benefit from the Swedish company's world leading safety technologies, but also generate cost efficiencies through financial and industrial synergies.
Polestar 3 får ingen tredje sätesrad
Och blir starkare än Volvos motsvarighet
Polestars tredje modell kommer att heta Polestar 3 och det blir deras motsvarighet till nästa generation av Volvo XC90. Den kommer dock att skilja sig på en del punkter och dessa har nu vdn Thomas Ingenlath tagit upp i en intervju. Till att börja med kommer Polestar 3 bara att få två sätesrader och den kommer att erbjudas med antingen en eller två stycken elmotorer (bak- eller fyrhjulsdrift). Taklinjen kommer att bli lätt sluttande och effektmässigt kommer den här att bli starkare än Volvos eldrivna version av XC90. Polestar 3 lanseras någon gång nästa år. Med denna hoppas man nå en produktion på över 100.000 stycken tillverkade bilar per år.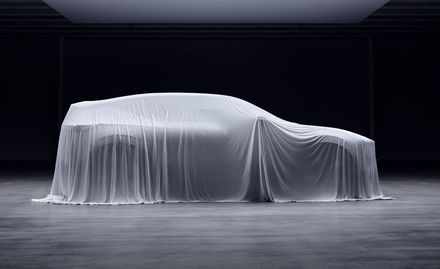 46.4°
0
Det här är Polestars kommande tre modeller
Precept blir Polestar 5
I början av förra året visade Polestar upp konceptbilen Precept. Nu får vi reda på att den kommer att byta namn till Polestar 5 när den börjar tillverkas vilket tros ske 2025. Innan dess ska dock Polestar 3 och 4 lanseras och 3:an är den som delar SPA2-plattformen med nästa Volvo XC90. Det här kommer att bli en sportig och lyxig eldriven crossover i ungefär samma prisklass som Porsche Cayenne. Polestar 4 blir mindre och billigare än 3 och den ska konkurrera med Volkswagen ID.4/Skoda Enyaq/Audi Q4 e-tron. Som vi kan se på bilden här ovan så får den också ett coupé-liknande utseende. Polestar 3 ska lanseras nästa år, Polestar 4 antagligen någon gång under 2023. I år räknar Polestar med att sälja 29.000 bilar. En siffra som man vill öka till 290.000 stycken år 2025. Förra året såldes det totalt 117 stycken exemplar av Polestar 1 och hela 10.104 stycken av Polestar 2. I år hade man fram till och med juli månad sålt 53 stycken 1:or och 9310 stycken 2:or.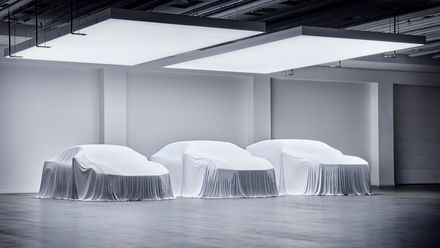 47.4°
0
Så här kommer Polestar 5 att se ut
Polestar visar lite mer
I det senaste avsnittet av Polerstars dokumentärserie Precept: from Concept to Car på YouTube visar man lite mer av den färdiga designen på den kommande modellen Polestar 5. Den började som ni säkert redan vet som Precept men kommer alltså att heta 5 när den väl lanseras 2024. "With the Precept documentary series we are intentionally doing something car companies usually don't – going behind the scenes with transparency as we turn this stunning concept car into production reality. It makes me very proud to see how much of the concept car's design is making it into the Polestar 5 – a great achievement by our designers and engineers alike."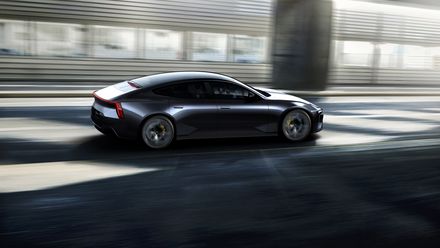 59.6°
0
47.6°
0

Bobby Green
tors. 2 dec 2021, 18:40